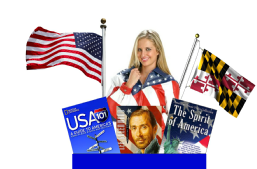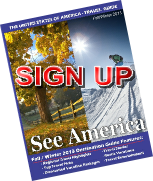 - The United States Destination Marketing Agency -



Book Travel Visit Places Discover America See More America

Hotels

Rental Cars

Airline Flights

US National Parks

Top American State Parks

50 States & Great Cities

America's Top 100 List

Great Small Towns in America

Favorite Art Towns in America

Roadside America Highlights

Uniquely America

Rustic Vacation Packages

US Travel Deals & Bargains

America's Great Outdoors

America Minute - Video History Segments








BEST HOTEL RESEARCH - Select your interest
Hotel Guide by State Top US Destinations US Attractions US Points of Interest Destination Guides 2015 USA Holidays Calendar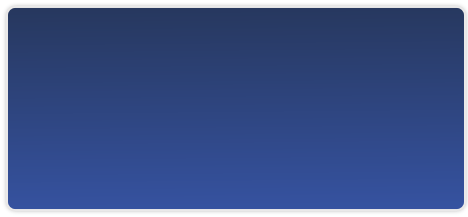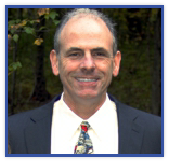 Peter F Smith - Founder

America The Beautiful.com









Visit Oklahoma -
Better Sooner!

Oklahoma is located in South Central United States and it is 28
th
when it comes to being the most populous amid the 50 US states. It is nicknamed the "Sooner State" and was formed by the unique coming together of both the Oklahoma Territory and the Indian Territory on November 16
th
, 1907. Oklahoma's capital city, as well as its largest city is no other than Oklahoma City. The residents of this fabulous state are known as being Oklahomans or simply Okies for short.

If you go and explore Oklahoma. It will sure be an adventure in pure discovery that you will be unlikely to ever forget in this lifetime. Because Oklahoma is one of those rare places that doesn't permit you to not remember ever being there. This is because it is sure to provide tourists with an epic getaway that they will never want to leave after visiting. So, with this said, if you crave real Western adventure in every sense of the word...then you need to visit Oklahoma during your time here in the United States.

Oklahoma is the epic when it comes to experiencing a true Western Experience. Once you arrive this Western Experience can be felt in almost everything about this state and when a newcomer gets a taste of this influence they are pleasantly surprised. It will be something that will be with them for life. Your will be enchanted by all of the outdoor activities this state offers to exploring the historic wonders and personally witnessing the influence of the American Indian Culture.

Come and get your soul fueled up by visiting the Sooner Than Later State. You can experience the colorful atmosphere of the famous Route 66 and also enjoy some of Oklahoma's natural gifts. These natural gifts are its very lovely and lush 35 state parks. Two of these fabulous parks are Red Rock Canyon State Park where people can go rappelling and Robbers Cave State Park where you can boulder hop and climb.

One of the sites to see in Oklahoma does include The Gilcrease Museum in Tulsa. What makes Gilcrease Museum extra special is the fact that it contains the largest collection of Western art in the world. Another site to see in Oklahoma is the National Cowboy & Western Heritage Museum in Oklahoma City. This wondrous museum is a must for all those who truly adore cowboys and Western life in general. By visiting this very special museum, a visitor is able to walk down the streets of a turn of the century Western town called Prosperity Junction. You will also visit the American Cowboy Gallery, the American Rodeo Gallery, and the Western Performers Gallery.

Oklahoma is definitely the state when it comes right down to seeing and doing things sooner than later too. Because there is so much to do now and not later as a tourist. Everything from scenic drives to rodeos to historic sites to dude ranches to hiking to canoes and kayaking is doing it Oklahoma style!



Official Oklahoma Travel Guide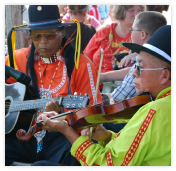 Across the State of Oklahoma - from cultural gatherings to spectator sports, Oklahoma has plenty of events to fill any calendar. You will have no trouble finding a festival or special event on almost any weekend in Oklahoma and their cities and hometowns invite you to join the party. Watch fireworks at a Fourth of July event - Edmond has one of the nation's top 10. Rock out at a music festival with 100,000 of your closest friends, or indulge in one of our many local specialties at tasteful events like the Rush Springs Watermelon Festival, Watonga Cheese Festival or El Reno's Onion-Fried Burger Days. See More!





Oklahoma City is a wonderful western city offering plenty of interesting things to do and boasts big-league attractions, including the OKC Thunder NBA team and a revitalized downtown area starring the Bricktown Entertainment District, Chesapeake Energy Arena and top-notch museums, including the Oklahoma City National Memorial & Museum and the Oklahoma City Museum of Art. Rope up some fun at the National Cowboy & Western Heritage Museum and other Adventure District destinations. Learn Oklahoma's story at the Oklahoma State Capitol and nearby History Center. Go kid-friendly at the OKC Zoo, Science Museum Oklahoma, Frontier City and White Water Bay, and escape to the outdoors at the Oklahoma River, Myriad Botanical Gardens and Lake Hefner.
Oklahoma City offers a thriving nightlife scene with concentrations of popular spots for music, dancing and drinks in the Bricktown Entertainment District, the Paseo Arts District, and Western Avenue area. The arts abound and culture flourishes with options such as the Oklahoma City Philharmonic Orchestra, the Oklahoma City Ballet, vibrant art districts and plentiful galleries, a diverse music scene that produces national stars in multiple genres, bountiful drama productions and an acclaimed arts festival that draws nearly 1 million visitors each year. Visit: Oklahoma City!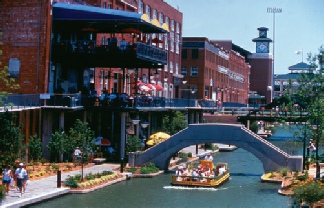 Oklahoma has the right mix of outdoor entertainment and activities to assure your next visit is a delightful memory. From the 35 well maintained state parks, beautiful lakes and wildlife areas to a host of tour operators who will assist you with hiking adventures, ATV rentals, birding, canoeing / kayaking and first class hospitality - Oklahoma is OK in our book.



Enter a Discount Code
Car Rental Company: