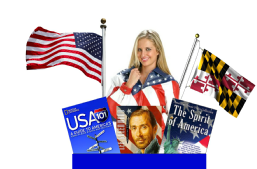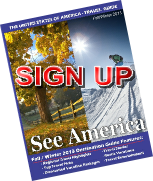 - The United States Destination Marketing Agency -



Book Travel Visit Places Discover America See More America

Hotels

Rental Cars

Airline Flights

US National Parks

Top American State Parks

50 States & Great Cities

America's Top 100 List

Great Small Towns in America

Favorite Art Towns in America

Roadside America Highlights

Uniquely America

Rustic Vacation Packages

US Travel Deals & Bargains

America's Great Outdoors

America Minute - Video History Segments








BEST HOTEL RESEARCH - Select your interest
Hotel Guide by State Top US Destinations US Attractions US Points of Interest Destination Guides 2015 USA Holidays Calendar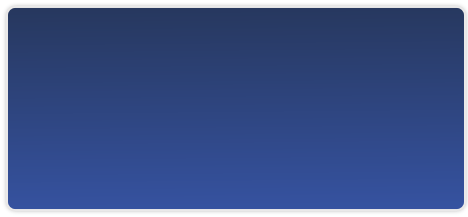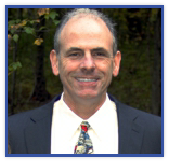 Peter F Smith - Founder

America The Beautiful.com










If you are looking for a state with a lot of variety, North Carolina is the place to travel to. Here you will see the Appalachian mountain chain running through the western side of the state. This state holds the tallest mountain in the eastern United Sates, Mount Mitchell, and you can see the world famous Blue Ridge Parkway here that winds through the mountains in this state. In these mountains you can find hardwood forests, hundreds of waterfalls and cool mountain streams that are teaming with trout. or, see the Piedmont area of North Carolina with its rolling foothills and the occasional outcropping of rocks. This region is home to the state's largest great cities, with renowned textile, furniture factories, research universities, tobacco farms, top golf courses, shopping areas and man historical sites.

Being one of the original thirteen colonies, North Carolina has some rich history to delve into. It became home to almost thirty Native American groups across the state. The British tried to establish two colonies in the 1580s, both of which did not make it. In the 1600s however, settlers from Virginia started moving into the area which became part of a British colony known as Carolina eventually. It is thought by many that in 1775 North Carolina was the colony that first stated its independence from Great Britain. It became the twelfth state of the Union after the American Revolution. It jointed the Confederacy in 1861 during the Civil War but in 1865 troops surrendered, bringing the state back into the Union in 1868.

If the mountains and foothills aren't quite your thing, you can also find great sightseeing opportunities along the North Carolina coast. It is warmed by the Gulf Stream and it is a beautiful, sunny place to visit with pristine beaches, huge dunes and wetlands full of different plants and animals. The Out Banks, a fragile chain of barrier islands, goes along 130 miles of coastline unspoiled by humans and surrounded by 900 square miles of water. This is the area where the first English settlement tried to set up as well. There are also wonderful, historic lighthouses, including the famous Cape Hatteras Lighthouse, to be discovered here. This is a great area to take a day of leisure enjoying all the sights. If you want to visit one of the many national parks in this state, the Cape Hatteras National Seashore is a popular choice. The park is open all year round and the visitor centers can be found at Cape Hatteras, Bodie Island and Ocracoke.

For other historical locations you can visit one of the many other parks in this state including the Wright Brothers National Memorial which includes reconstructed camp buildings, museum exhibits, the first flight area and a sixty foot granite monument on top of a 90 foot Kill Devil Hill that commemorates the achievement of the Wright Brothers. For state parks you have several options as well, including the Jockey's Ridge State Park, For Macon State Park, Crowders Mountain State Park and the Jordan Lake State Recreation Area.

North Carolina is a popular choice to include on your list when you want to see America because of its variety of landscapes, rich history and amazing culture.

Official North Carolina Travel Guide


Across the State of North Carolina - from cultural gatherings to spectator sports, North Carolina has plenty of events to fill any calendar. You will have no trouble finding a festival or special event on almost any weekend in North Carolina and their cities and hometowns invite you to join the party. See More!





Located in the magnificent mountains of Western North Carolina - Asheville is a beautiful city with magical appeal to all ages. Whether your visit is to see the famed Biltmore Estate, or to go gallery hopping, antique shopping, trekking along the Appalachian Trail, or to show at a rock club named one of the best by Rolling Stone, the Asheville area has something to intrigue every visitor. Don't just take our word for it…experience it for yourself.
Just because it's winter doesn't mean you have to fall victim to cabin fever. In Asheville, mild winters are the norm and they go hand-in-hand with snowy slopes, while downtown remains cozy, dry and romantic.
Right now, you'll find better deals, better views and a city bustling with live music, theatre, spa indulgence and incredible dining experiences. Asheville doesn't miss a beat in the cooler months and it certainly doesn't take a rest. Matter of fact, you'll find the only things hibernating in these mountains are the bears.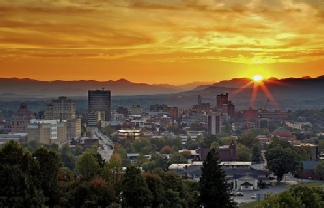 In North Carolina you'll find hundreds of world-class golf courses framed by the scenic beauty of the highest mountains east of the Rockies, 300 miles of pristine coastline, and the shopping, dining and culture of city life. There is not much else you could ask for. Whether you're searching for the ultimate golf vacation or a simple weekend getaway, there's a course for every handicap in North Carolina, and our moderate climate makes tee time possible nearly all year round.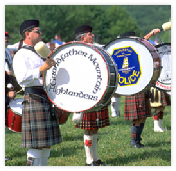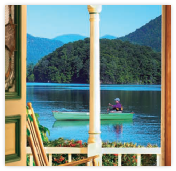 Photo courtesy of VisitNC.com
Top North Carolina Events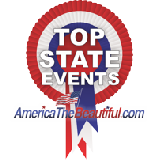 Enter a Discount Code
Car Rental Company: