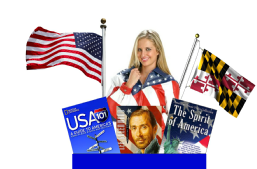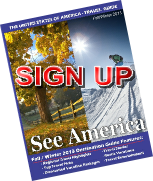 - The United States Destination Marketing Agency -



Book Travel Visit Places Discover America See More America

Hotels

Rental Cars

Airline Flights

US National Parks

Top American State Parks

50 States & Great Cities

America's Top 100 List

Great Small Towns in America

Favorite Art Towns in America

Roadside America Highlights

Uniquely America

Rustic Vacation Packages

US Travel Deals & Bargains

America's Great Outdoors

America Minute - Video History Segments








BEST HOTEL RESEARCH - Select your interest
Hotel Guide by State Top US Destinations US Attractions US Points of Interest Destination Guides 2015 USA Holidays Calendar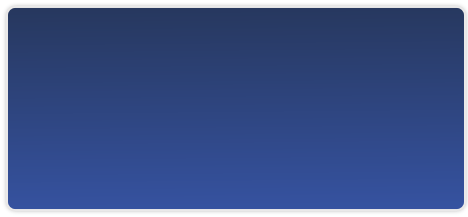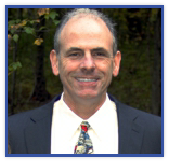 Peter F Smith - Founder

America The Beautiful.com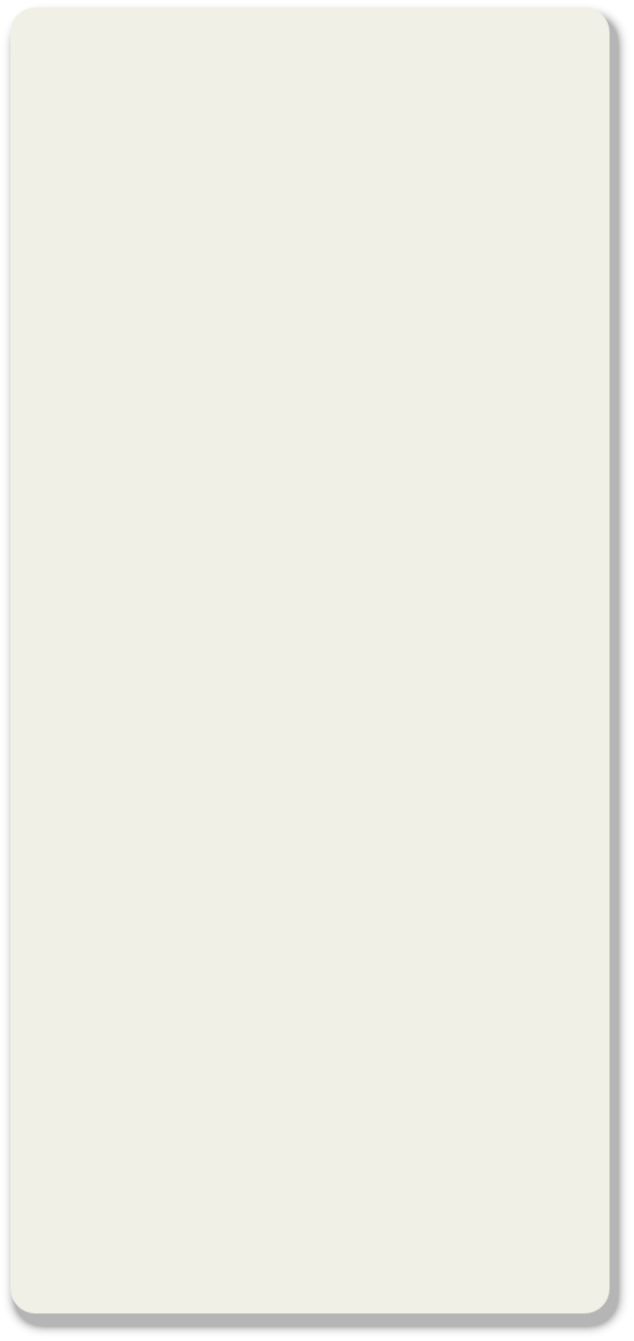 Visit New Mexico -
It's Enchanted
When you travel to New Mexico, you'll find international attractions like Roswell New Mexico or the tourist attractions at the White Sands National Monument and the Carlsbad Caverns National Park (New Mexico's largest attraction for tourists). No matter the type of accommodations you are looking for - New Mexico has the lodging to suit your needs, including bed and breakfasts, hotels, motels and inns, dude ranches, campgrounds and RV parks plus vacation rentals and cabins. Do some sightseeing in the famous Rio Grande Gorge in Taos, or visit the Old Spanish Missions. There is so much to do here in New Mexico, you'll find something for your family and your friends.

New Mexico has a big Native American history, with them having explored the area long before the first European expedition in 1532. The ancient cliff dwellings are a great reminder of their existence long before the Europeans and their influence can still be felt and seen all around the state today. The first Spanish settlement was founded in 1598 on the Rio Grande River. In 1848 the United States acquired most of New Mexico because of the Mexican War. 1880 saw the remaining Pueblos being forced off of their lands into reservations which weren't any better than prison camps. The early 20th century saw all kinds of artists flocking to the state for its stunning scenery and interesting history. Artwork remains as a significant element in the culture of New Mexico today.

Other national parks you can visit in New Mexico include the Chaco Culture National Historical Park and the Bandelier National Monument. You should also take a day of leisure and visit the Carlsbad Caverns National Park or even the ruins at Fort Union. Plus, with over 350 bird species found in this state, bird watching is a perfect activity to easily add to your New Mexico vacation. There are also 40 different state parks in New Mexico, one of which is the Bluewater Lake State Park. It is a popular spot for those who love to fish or go boating. You can find this park on the northern end of the Zuni Mountains in the Las Tusas Basin.

If you are looking to travel around this state through its great cities, you have many options including Albuquerque, Sante Fe, Rio Ranco, Lac Cruce and Silver City. No matter what you are looking to do during your visit, there are all kinds of scenic drives, tours and activities to partake in. You can keep very busy outdoors with horseback riding, rock climbing, biking, balloon flights, hiking and fishing. As you plan to See America, you will be delighted with all of the new adventures you can find in
New Mexico.

New Mexico Truly is a Land of Enchantment!


Official New Mexico Travel Guide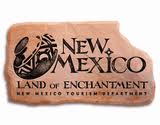 In New Mexico - the rich artistic history and culture of the state come together at many of the State's renowned events including the International Balloon Fiesta, the UFO Festival, Rodeos, State Fairs, Chili Roundups and the Festival of Cranes. New Mexico's events are fun, beautiful, exciting, tasty and memorable. You will leave each "enchanted" See More!





In New Mexico - you will find wide expanses of beautiful country for your cycling - all of which will offer some of the best bicycling opportunities in the world, whether your preference is street or trail. While there are thousands of accessible locations to ride in the Land of Enchantment, space limitations have forced us to offer only a handful of possibilities.
Local bicycle shops and chambers of commerce offer a wealth of further information about where to pedal for pleasure. Also, since most of New Mexico is still rural, roads might not be marked or could be on private land.

As anyone who's ever set skis on a New Mexico slope knows, resorts here are extraordinary. The bluest skies on the continent, the driest powder, and some of the most breathtaking terrain in the world make us special, sure. But beyond above-average snow sporting options, what really sets New Mexico resorts apart is the atmosphere. Ski New Mexico Slopes Guide Download. (12mb but worth it)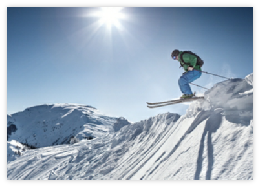 Enter a Discount Code
Car Rental Company: