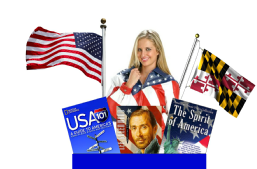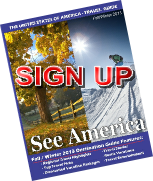 - The United States Destination Marketing Agency -



Book Travel Visit Places Discover America See More America

Hotels

Rental Cars

Airline Flights

US National Parks

Top American State Parks

50 States & Great Cities

America's Top 100 List

Great Small Towns in America

Favorite Art Towns in America

Roadside America Highlights

Uniquely America

Rustic Vacation Packages

US Travel Deals & Bargains

America's Great Outdoors

America Minute - Video History Segments








BEST HOTEL RESEARCH - Select your interest
Hotel Guide by State Top US Destinations US Attractions US Points of Interest Destination Guides 2015 USA Holidays Calendar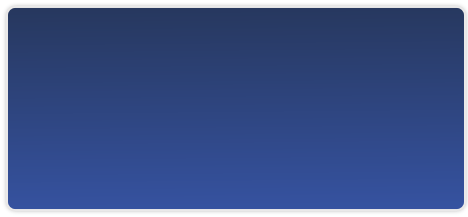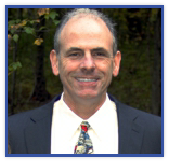 Peter F Smith - Founder

America The Beautiful.com









Visit Ohio -
A
Midwest Wonder

Ohio is a state that is situated in the Midwestern United States. It is number 7 amid the most populous category of the 50 states and the 34
th
when it comes to having the most land among the states. This state was originally partitioned off from the Northwest Territory and became a member of the Union on March 1
st
, 1803. The capital city of Ohio is Columbus and word Ohio comes from the Irquois Indian word "ohi-yo" which translated to English stands for great river or big creek. It has also been known historically for a long time as the "Buckeye State" and this is due to the Ohio buck-eye tree. Natives of Ohio also proudly call themselves Buckeyes too.
Ohio is a very exciting place to visit and see for yourself. This is because each section of the state has its own activities that are an exclusive part of that area itself. So, if you are a person who truly enjoys diversity, just as much as you appreciate the variety of life. Then Ohio is definitely the place for you to pay a visit to when you get the chance. This is because you are sure to have lots of fun here and you cannot enjoy the entire state in just one day. It just isn't possible.

For instance, the Northeastern region has a lot going on for visitors, and some of these things range from the Pro Football Hall of Fame to The Rock and Roll Hall of Fame. There is also many claims to cooking (culinary) fame here, as well. When you visit the Northeastern section of Ohio, you can go to Steubenville Visitor Center, if you need accommodations at a local hotel or a restaurant to eat at. In Akron, Ohio, there is lots of family friendly enter-tainment in an establishment called Lock 3, which is next to the Akron Civic Theatre in downtown Akron. Lock 3 has a wide array of entertainment in the summer and WONE's Rock The Lock Concerts feature free admission. These concerts do feature some of America's best tribute acts. Another great site for tourists to visit is The Winery At Wolf Creek. This unique winery has been open since 1980 and grows and produces wine for the last two decades. It also is open to guests and provides them with wine, lots of romance, and wonderful views for miles around.
Another great place that visitors to Ohio do need to discover and experience is a taste of Amish Country. Spending just one day in this location is like actually stepping back in time and feeling like you are in an older bygone day. You can see horses and buggies on the road, shop around for goods made by the Amish, and also indulge in sweet treats that are entirely home-made.

You don't have to look a buck in the eye, proverbially-speaking, but it is good to adopt an attitude of having a grand time while in Ohio. Ohio is a state that mixes all of the aspects of tourism together very well and a tourist is sure to like all that it has to offer on all fronts. This state abounds with a rich heritage, lots of arts and culture, shopping, festivals, you name it.

Ohio has it all.



Official Ohio Travel Guide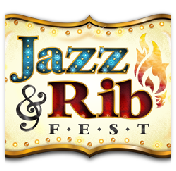 Ohio believes there is no reason to wait for a National Holiday to hold a festival or special event and we'll have to agree. Ohio is home to hundreds of fun, festivals from border to border and neighborhood to neighborhood, where you can eat, dance, shop, browse or play your way to a rich, rewarding day. In fact, there's probably one going on right now. See More!





There will never be a better time to experience Columbus than right now. Downtown Columbus is filled with entertainment districts, full of shopping, restaurants and other attractions. The Arena District surrounds Nationwide Arena, while the Short North Arts District houses one of the best collections of art galleries between New York and Chicago. South of downtown are the historic Brewery District and German Village.
The city's performing arts are showcased in four restored historic theaters. Columbus offers an abundant performing and visual arts scene with touring Broadway performances and professional ballet, symphony, opera, acting troupes and world-class museums.
Did you know that Columbus is home to the number one zoo, science center and new baseball park in America? US Travel Guide ranked the Columbus Zoo and Aquarium the best zoo in America; Parents magazine ranked COSI the number one science center in the country; and three baseball publications identified Huntington Park, home to the Columbus Clippers, the AAA affiliate of the Cleveland Indians, the best new ballpark in America, besting even the new Yankee Stadium.
Shopping doesn't get much better than this. Easton Town Center packages high-end stores with dining and entertainment, while Polaris Fashion Place has five anchors including Saks Fifth Avenue. . Visit: Columbus, Ohio!

Opened in 1962, Mad River Mountain is Ohio's largest ski and snowboard resort and will celebrate its 51st winter season in 2012/2013.Home to 24 trails and 14 lifts spread across 144 acres, Mad River offers a variety of terrain for all ages and abilities. Also home to 4 freestyle terrain parks including Capital Park, the #1 Ranked Terrain Park in the Midwest 2010, 2011 & 2012. The Avalanche Tubing Park at Mad River is Ohio's largest and longest snow tubing park featuring ten tubing chutes, each 1000 feet long.....Ski Mad River!

Top Ohio Events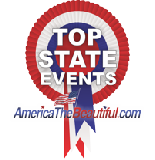 Enter a Discount Code
Car Rental Company: